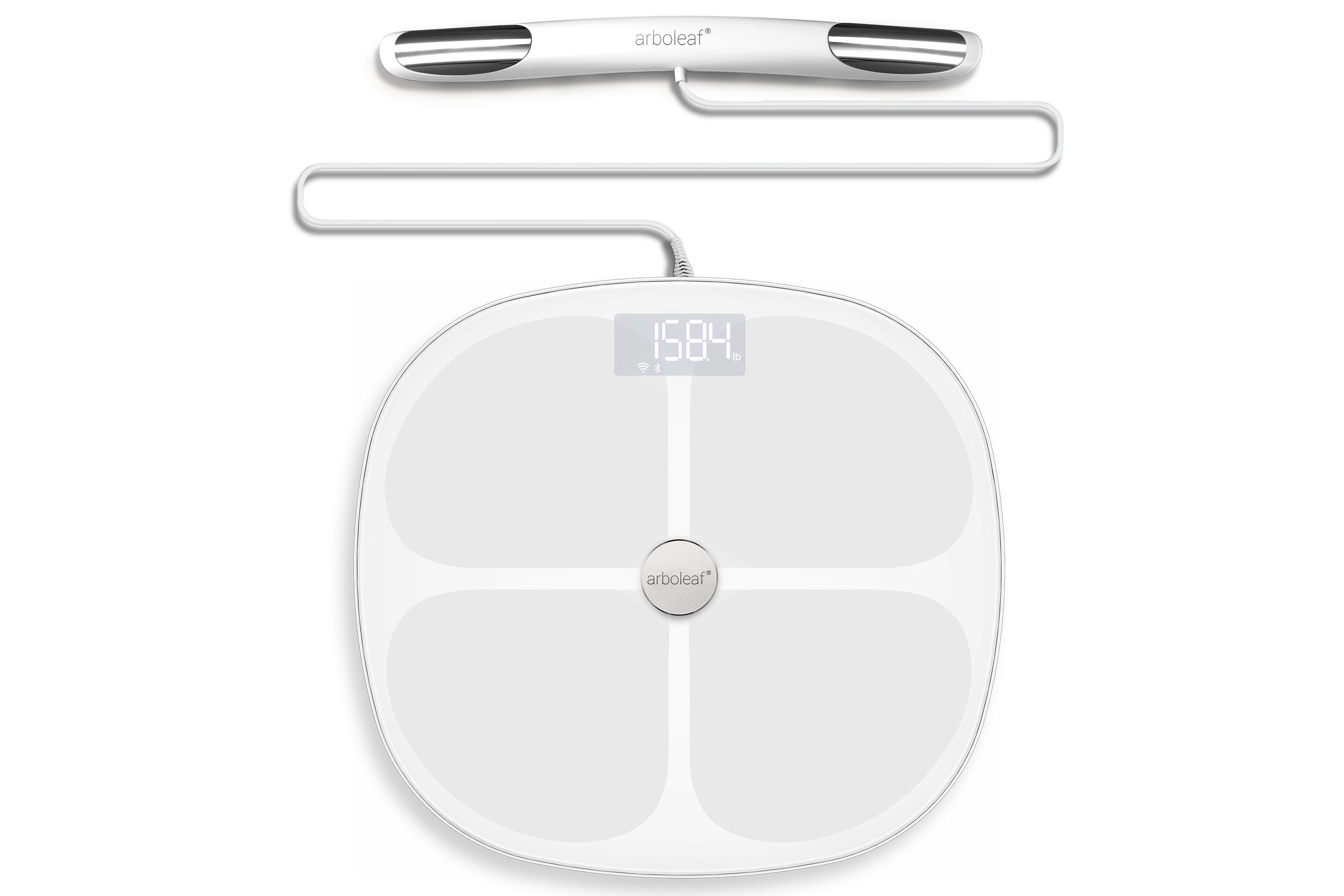 Body Scale CS10A
---
Pure BIA Bio-Resistance Technology: Compared to the common 4-point contact body fat scale that only measures the lower extremities, arbleaf's 8-point contact body fat scale will measure your limbs and torso to obtain and analyze real body composition data. Plus 4 high precision sensors ensure precise and accurate measurement levels. The weight unit can be freely switched (lb, kg, st) using the APP. Remove the handle and use it as a normal weighing scale.

13 Data and 5 Segment Analysis: This body composition monitor provides 13 data such as weight, BMI, body fat, body water content, muscle mass, bone mass, etc. At the same time, it not only provides the data of the whole body, but also provides: trunk, left/right upper limbs, left/right lower limbs, Muscle balance and body fat percentage of a single part, so that you can understand the changes of each part. The above analysis report files are available for you to print or share!

Really Convenience: Unlike other body fat scales, once paired with the app, this scale no longer requires you to pick up your phone for each measurement, allowing you to view measurements directly on the scale's screen. Don't worry, your measurements are automatically synced to the arbleaf app via a wifi connection.

Bluetooth/Wi-Fi Connection: The arboleaf digital scale adopts Bluetooth and Wi-Fi dual connection technology to ensure the stability of data transmission, can be easily paired with arbleaf APP, all body data is automatically synchronized on your application, so it is easy and convenient track your daily progress. Sync data to other fitness apps like Apple Health, Google Fit, and Fitbit. Let's start tracking your fitness goals with the arbleaf body fat scale.

Multiple User Profiles - The Arboleaf bathroom scale can add multiple user profiles, which means it can intelligently identify each user and match their historical data, which allows the entire family to share the same weight and fat percentage scale. 320 x 300 Oversized scales are available for different foot sizes. Features a USB-Type-C charging cable for convenience and more use.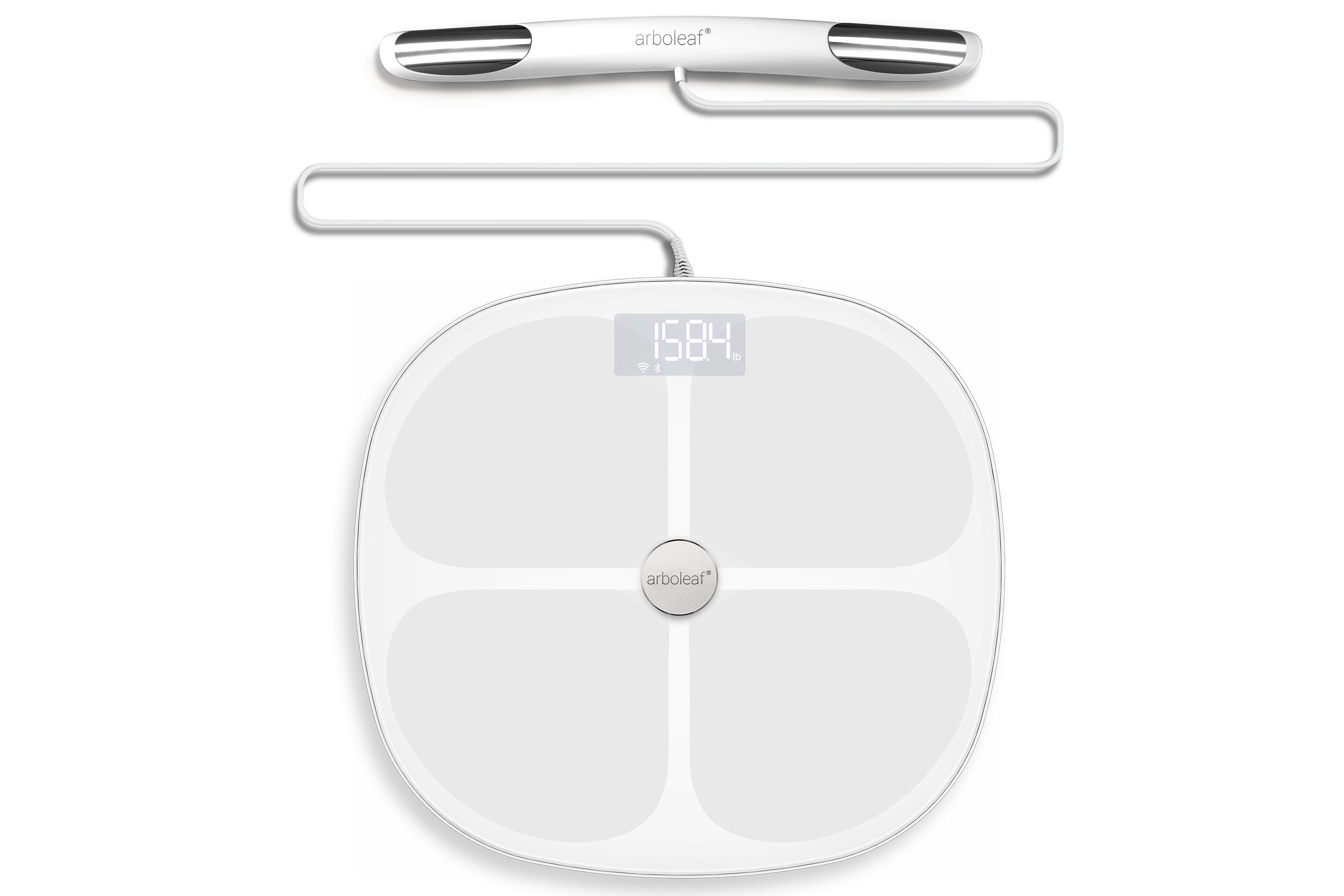 This product has no reviews yet.