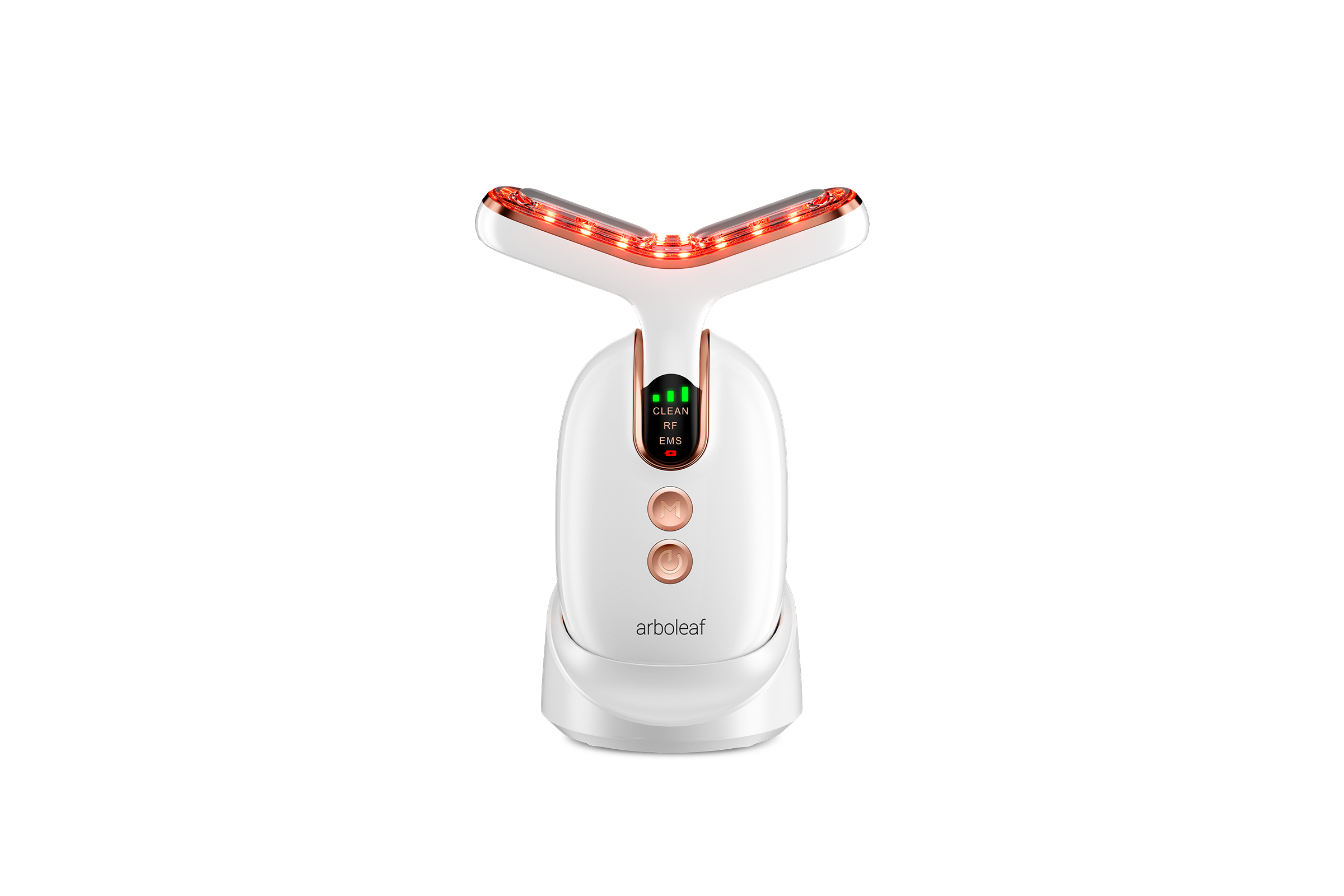 Face and Neck Beauty Massager AM-810
---
Comprehensive Skin Care Beauty massager for Face & Neck: Transform your skin with the Arboleaf 3-in-1 beauty massager, specially designed to target and improve the skin on your face and neck.  Experience the maximum effectiveness of the device with the incorporation of 18 LED lights.

Powerful Triple Action Massage: Unlock the full potential of AM-810 with three dynamic modes - cleansing, heating, and vibration massage. The customizable intensity levels allow you to elevate your skincare routine according to your preferences. The cleansing mode keeps your skin clean and glowing, while the heating mode helps your skin absorb skincare products more effectively. The vibration massage helps promote youthful-looking skin.

User-Centric Design: Arboleaf face & neck beauty massager AM-810 is designed to prioritize convenience and portability. Its compact size allows it to fit in a cosmetic bag, making it easy to carry and use anywhere, anytime. AM-810 features a simplified operation with just two buttons, ensuring a hassle-free skincare experience. You can enjoy professional-level skincare in the comfort of your own home without the need for professional guidance.

Safe and Personalized: AM-810 prioritizes your safety and comfort. It allows you to start with the gentlest setting and gradually increase the intensity based on your unique comfort level and skincare needs. This personalized approach ensures a safe and effective skincare journey tailored to your preferences and achieving the best results while enjoying peace of mind.

Quality Assurance: Arboleaf takes pride in the quality of its products. We offer a substantial warranty to provide you with peace of mind. Additionally, our dedicated Texas-based customer support team is always ready to assist you with any questions or concerns you may have. Choose Arboleaf for a seamless and superior skincare journey, backed by our commitment to excellence.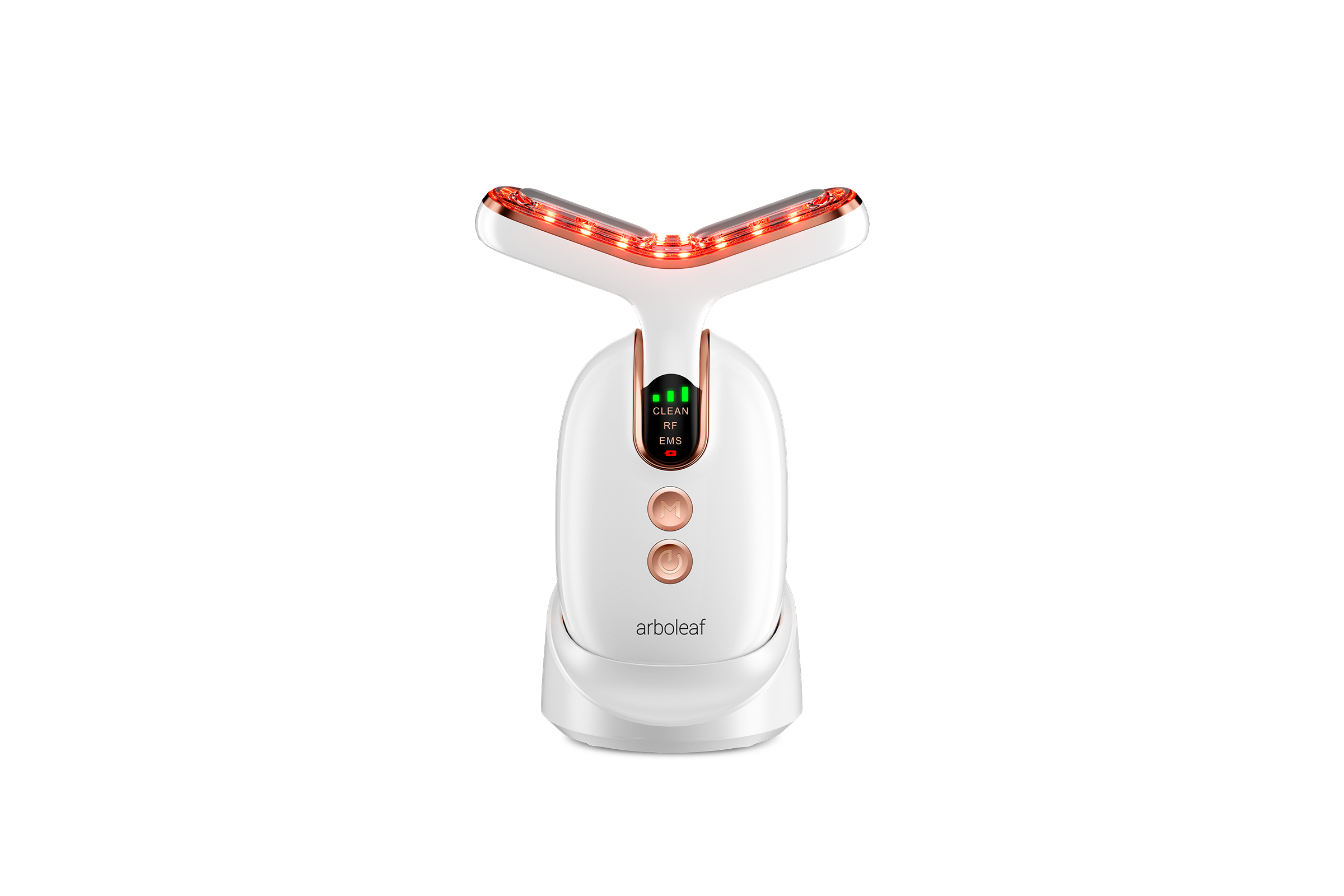 This product has no reviews yet.