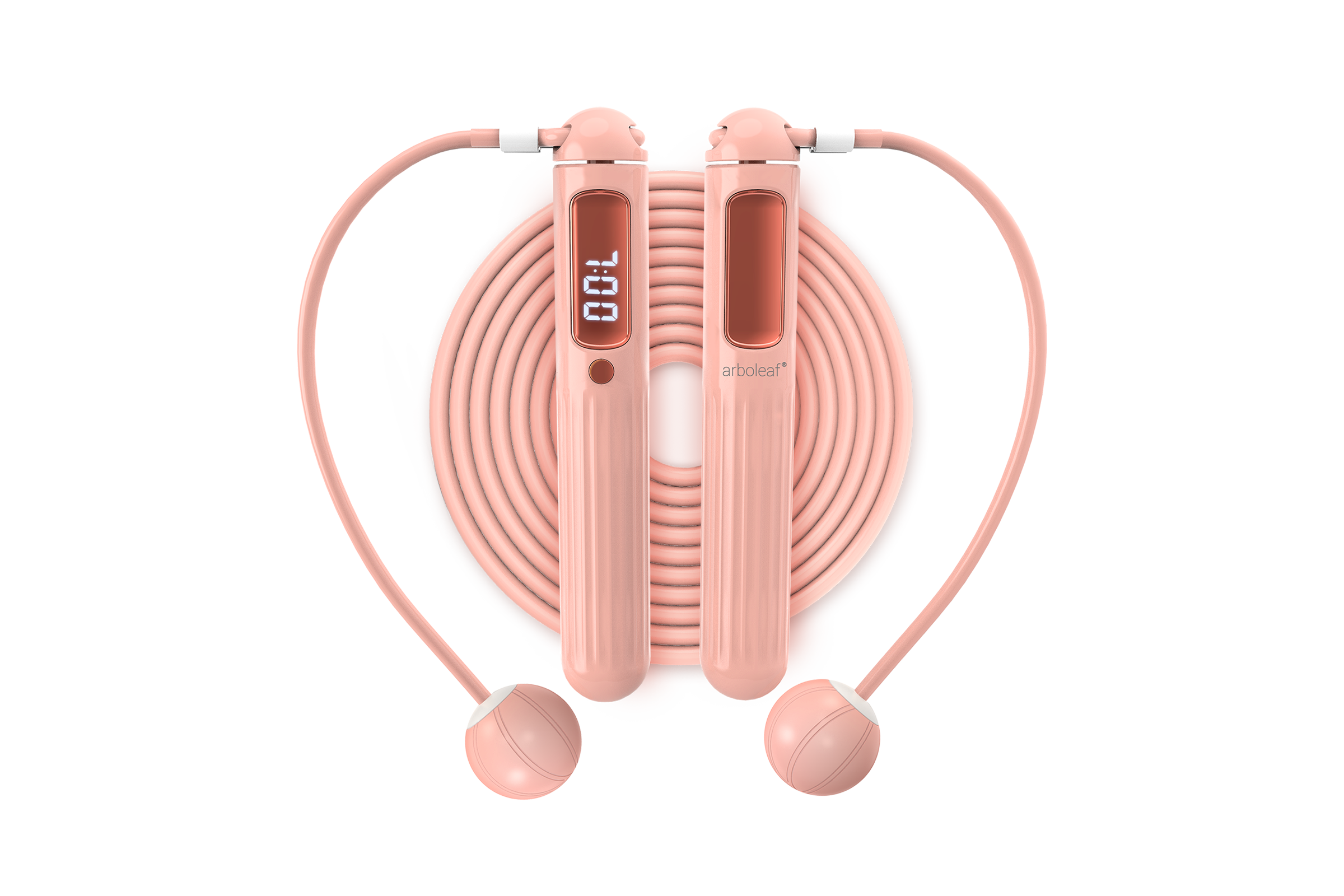 Smart Jump Rope CJ20B
---
【Switchable Cordless/Rope Jump Modes】Enjoy the flexibility of choosing between cordless and jump rope modes with our adjustable jump rope. The cordless jump rope mode provides a 360-degree rotation for tangle-free exercise, making it ideal for beginners, kids, or adults who exercise in narrow spaces. The rope mode, with its 3M/9.85ft long adjustable skipping rope for exercise, is perfect for outdoor workouts. Both modes aim to strengthen your body and help you lose weight.

【3 Jumping Modes & Precise Counting】Elevate your workout with our smart jump ropes offering three custom fitness modes: free jump, time countdown, and numbers countdown. Tailor your routine to your fitness needs, and let every leap count. With our high-precision dual Hall counter chip, rest assured in the accuracy of your workout data, ensuring precision in every step of your fitness journey.

【Smart Health arboleaf App】Effortlessly pair our smart jumping rope with the free arboleaf app available on the App Store and Google Play. This wireless jump rope app tracks and analyzes your workout data in real-time, facilitating a smarter approach to achieving your jump ropes for fitness goals. Note: Android users need to enable LOCATION for Bluetooth access.

【Durable & Adjustable Steel Rope】Experience durability and versatility with our adult jump rope. Workout jump ropes with a sturdy steel skip rope and protected by a PVC sheath, it ensures long-lasting performance and tangle-free use. The jumping rope for workout adjustable length feature makes it suitable for both children and adults, making it an ideal choice for the entire family to share.

【HD LED Display & Non-Slip PVC Handle】Stay informed with the clear LED display on our jump rope with counter. Designed for optimal visibility, Skip rope allows you to easily view your jumping data, time, and count, even in dimly lit or nighttime environments. The non-slip PVC jump rope handle provides a secure and comfortable grip, ensuring a smooth and enjoyable adult jump ropes for fitness experience.

【Perfect Gift & 3 Year Warranty】Make someone's special holiday unforgettable with this cordless jump rope, a gift that shows your love and care. With a 36-month warranty and 60-day money-back guarantee, your purchase is protected. For any concerns or inquiries about your jumping rope, our professional team in TX is here to provide prompt and attentive assistance.
This product has no reviews yet.